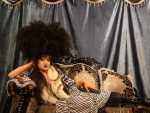 A look at some of the larger-than-life characters that make up the very diverse LGBTQ community in Japan.
Argentinian gay auteur Marco Berger's latest movie is a slow-burning and extremely sensual romance.
Variety is reporting that "Pose" star Billy Porter is currently in talks to join a reimagining of the classic tale "Cinderella" for Sony, possibly for the role as the fairy godmother.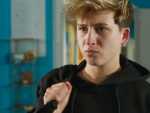 Writer-director Margherita Ferri presents a complex portrait of a young trans athlete in a remote Italian town in "Zen in the Ice Rift."
File this 1972 potboiler under the "What the Hell Am I Watching?"
With a high concept and original script, two significant Hollywood talents (three if you count Will Smith twice) and all the muscle of a major studio release, Ang Lee's new film had the potential to redefine the spy genre. Alas, not so much.
Director Jon Favreau's remake of "The Lion King" is one of the most terrifying films of the year. In the new string of Disney live-action adaptations, this one may be the most wrongheaded of them all.
When Ramin escapes Iran where is persecuted for being gay, he ends up in Veracruz — where he still feels he cannot be himself.
Kerry Washington is the latest A-lister to join Ryan Murphy's upcoming Netflix movie "The Prom," based on the Tony Award-nominated queer musical of the same name.
Aaron Paul returns as Pinkman in the Netflix film "El Camino: A Breaking Bad Movie," which premieres Friday on the streaming service. The movie has cameos from some of the show's best characters.