Since her shimmering, shattering period romance "Portrait of a Lady on Fire" premiered to rapturous acclaim at the Cannes Film Festival, its director Céline Sciamma has had some time to consider the passionate response.
Guy Ritchie's "Aladdin" is a very lukewarm take on a very old tale. Don't go in expecting a new experience and you won't be disappointed.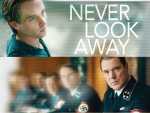 An epic yet intimate tale about the transcendent nature of art, spanning several decades and delving into the infrequently-probed world of post-WW2 survival for Germany's ordinary citizens.
Twenty-five years after premiering "Pulp Fiction" in Cannes, Quentin Tarantino returned to the French film festival with neither great vengeance nor furious anger but a gentler fairy tale about 1960s Los Angeles.
Following in the lucrative footsteps of "Beauty and the Beast" and others, Disney is taking another shot at "Aladdin," this time in live-action. The film, from director Guy Ritchie, opens nationwide Friday.
Christophe Honoré ("Man at Bath") writes and directs this stylish film, which has shades of films like "Longtime Companion" and "Buddies," but also marks out its own distinctive territory.
I'm happy to announce that this sequel isn't the train wreck I thought it'd be. Rather, the film is a clever and inventive follow-up even if it's completely unnecessary.
The 1974 disaster film "Earthquake" is now available on Blu-ray with a great release from Shout! Factory. While the story is mostly empty-headed, this film was and still is a technical marvel.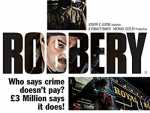 Peter Yate's 1967 crime film "Robbery" is now available on Blu-ray from the good folks at Kino Lorber. Pick this Blu-ray up if you're interested in Yates' work, because this is one of his greatest films.
Roman Polanski's 1992 drama "Bitter Moon" is now available on Blu-ray from Kino Lorber, and it deserves your attention.