Top Story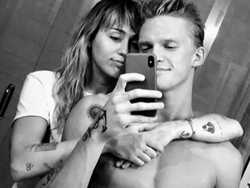 Justin Bieber suggested a double date with his pal Cody Simpson, who is dating Miley Cyrus, before leaving a remark about the Australian singer's package.
1 thru 10 of 14248 Stories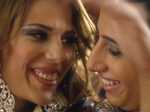 Two teenage gypsy girls living in an ultra-conservative community fall in love, which could end very badly for them and their families.
Writer-director Anthony Meindl puts a human face — a group of human faces, actually — on the epidemic of gun violence that plagues the United States with this anthology film, in which three parallel stories unfold while historic tragedies loom.
When a wealthy German gay man picks up a straight Syrian refugee to have sex, both men bite off more than they can chew.
Evans' loss of sight from a genetic eye condition called retinitis pigmentosa causes him to analyze what it means to be an artist living with limited eyesight.
A disillusioned gay musician thinks a deaf transman may be who he's been looking for all along.
Martin Scorsese said Sunday he's keeping an open mind about the cinema "revolution" sparked by the rise of video streaming services, as his Netflix-backed mafia epic "The Irishman" closed the London Film Festival .
The first weekend was no fluke: "Joker" is a hit.
Lasseindra Ninja brings vogue to young queer folk of French Guiana in "Fabulous."
The film's portrait of village life is both affectionate and unsparing, but it's a beautifully rendered work of cinema that benefits from the performances of its cast as well as a lush, evocative score.
This is a future favorite that's landed in the here and now: Don't miss it.
1 thru 10 of 14248 Stories