1 thru 10 of 2861 Stories
On Monday's episode of "The Talk," singer Marie Osmond revealed that there was a point in her life during which she thought she might have been gay. Her comments were in response to Miley Cyrus' eyebrow-raising tweets on being gay from last weekend.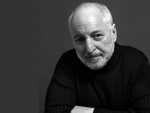 André Aciman, author of "Call Me By Your Name," is writing a follow-up story to give "a sense of closure and finality" to the characters of Elio and Oliver. Check out some highlights from two new interviews with the author here.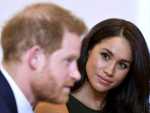 The Duchess of Sussex says her first year of marriage to Britain's Prince Harry has been hard because of Britain's tabloids.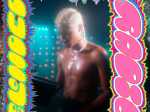 Frank Ocean's Blonded brand is set to host a queer club night called PrEP+, so named for the HIV prevention drugs, and to imagine what the 80s would have been like if PrEP had existed then.
Scotty Bowers, a self-described Hollywood "fixer" whose memoir offered sensational accounts of the sex lives of such celebrities as Katharine Hepburn, Cary Grant and the Duke and Duchess of Windsor, has died. He was 96.
Actresses Rita Moreno and Gina Torres and Olympic gymnast Laurie Hernandez have been named grand marshals of the 2020 Rose Parade.
An author's second appearance at a Georgia university was cancelled after a few students burned copies of her book following an angry exchange during her first talk, which focused on diversity.
The attacker who killed two people in a shooting at a German synagogue live-streamed the assault on Twitch, a video service owned by Amazon.
For much of his adult life, McKrae Game has been a player in the gay conversion movement; that was until he came out as gay this summer & disowned his past. EDGE spoke to McKrae about his coming to terms with his sexuality and its ramifications.
A group of Olympic divers from the U.K. team are going viral for a video in which they portray superheroes from the "Avengers" films.
1 thru 10 of 2861 Stories