1 thru 10 of 7281 Stories
As the Cote d'Azur extravaganza has unspooled over the last week, photographer Petros Giannakouris has focused his camera lens on the smaller fashion details of the festival's famed red carpet.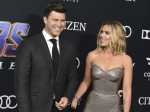 Wedding bells are in the future for actress Scarlett Johansson and Colin Jost of "Saturday Night Live."
A large sign warns motorists that Iceland's Fjadrárgljúfur canyon is closed to visitors but drivers keep on coming down the narrow gravel road. A ranger has to explain why no one can pass: The vulnerable landscape cannot sustain more visitors.
Actor Arnold Schwarzenegger was assaulted during a public appearance in South Africa on Saturday, but the 71-year-old appeared to quickly recover and say "I'm just glad the idiot didn't interrupt my Snapchat."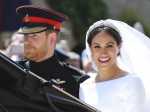 It's been an eventful first year of marriage for Prince Harry and the former Meghan Markle, now known formally as the Duchess of Sussex.
Alex Rodriguez has four bathrooms in the $17.5 million apartment he shares with Jennifer Lopez. This week he made the mistake of sitting in the wrong one.
Britney Spears' manager is saying that the pop icon may never perform again.
Anjelica Huston isn't apologizing after making pointed comments about some of her acting contemporaries and past relationships during press tour for "John Wick: Chapter 3 - Parabellum."
Georgia and Hollywood are worlds away from one another, physically and culturally, but irresistible tax incentives have turned the state into a filming powerhouse dubbed "Hollywood of the South."
Julianne Moore said Wednesday that larger efforts are needed in order for the movie industry to reach gender parity, and that means implementing quotas.
1 thru 10 of 7281 Stories