Love Person
As a writer, I am infatuated with the intricate beauty of language. I love its rhythm, its sounds and the many ways a single idea can be articulated. But since I don't speak any other language than English, I must clarify my passion: it is not exactly for language itself but for the one language I speak. I could not understand the beauty of, say, Italian or German, not because I don't think they don't contain much to be appreciated, but simply because I can't know them with any depth.

With this in mind I review "Love Person," playing now through June 23 at the BCA, a play that focuses on language, translation and love.

Free (Sabrina Dennison), a deaf woman, accidentally begins an email correspondence with Ram (Nael Nacer), a professor of Sanskrit and her sister Vic's (Scarlett Redmond) boyfriend. When Free and Ram first met--when he was merely Vic's newest crush--they did not hit it off. He presented a translation of a Sanskrit poem at a bar. Free didn't see much value in the poem at first (or in translations in general). She speaks only American Sign Language (ASL) and finds it to be a more direct and less ambiguous way of communicating. Free's partner Maggie (Jacqueline Emmart) teaches poetry and is at odds with Free about these matters.
Free, angry at Ram for essentially ditching her sister in a cowardly manner, sends him an email about the poem, pointedly rewriting it to criticize his actions. They continue the correspondence until Free and the audience realize that Ram believes Free to be Vic, which prompts him to begin calling Vic, who is completely unaware of Ram and Free's email exchange.

So, yes, the play features one of those conceits that could easily break down with a single sentence ("Oh, yeah, this isn't Vic, by the way," or, "Oh, I haven't been sending you emails. That must be somebody else," etc.), but once you get past that, "Love Person" is a beautiful work.

The issues about language and translation are not treated intellectually, something it easily could have veered into. The characters do not discuss these issues in a cerebral way, but instead relate them to their personal lives. Free and Maggie remember a time when they talked all night, but how now Maggie has been continuing a conversation in English with other people that Free can't participate in.

Love, here, is not treated simply or sentimentally. It's confusing and complex and frustrating and amazing and saddening. It's everything.

The metaphor of translations of languages begins to morph into the translation of one person's thoughts to another's. How do we "translate" our feelings into words? How do we truly know that the person we're communicating with understands us? These questions and their varied answers lead to a denouement that manages to be both uplifting and grounded.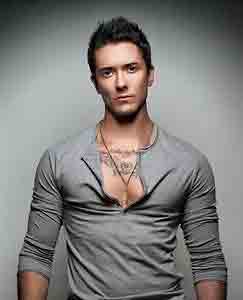 Aditi Brennan Kapil's writing is assured and believable. Her dialogue is funny, moving and relatable. And the entire cast steps up and embodies these characters seamlessly. Emmart brings solidity and goodness to Maggie, while Dennison risks going to some unlikable places with Free, keeping the play from being too simplistic. Redmond's Vic could have been one-note, but instead she's played as if Vic were the kind of person who's aware that she would be seen as one-note despite the hidden dimensions behind that façade. Nacer's nervous, goofy Ram is delightful and ultimately lovable.

Another wonderful aspect of "Love Person" is its depiction of ASL. It is used heavily in the play, sometimes without being translated fully to hearing people. Director Bevin O'Gara did a fine job in casting Dennison, who's deaf and, thus, speaks ASL as her first language, and Emmart, who has worked for years in the interpreting community.

For the first time (and I realize this makes me look a little simple-minded), I saw that a person could find real beauty in ASL, that they could romanticize their hands the way I do words. It was a stunning revelation, something I would have realized before had it ever been presented to me. But, alas, it never has been, and it makes me all the more appreciative of Kapil, director Bevin O'Gara, and the cast and crew that somebody finally did. I am all the better for it.

"Love Person" continues through June 23 at the BCA in the South End. For more information, please visit companyone.org.
Comments on Facebook